Accommodations
Our accommodations offer comfort and independence. You will enjoy a TV, an internet access (services with surcharge) and a terrace or a balcony to relax after a day spent discovering the region.
Disabled people: the residence is entirely accessible to disabled people and has some apartments adapted to accomodate them.
We draw your attention to the fact that the top bunk is not suitable for children - 6 years old (Decree No. 95 949 of 1995/08/25).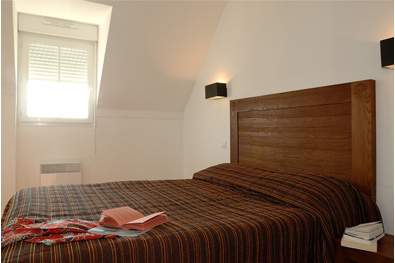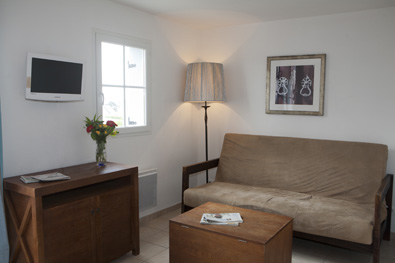 1 bedroom + cabin apartment, sleep 5 (32m²)
Dining area with dishwasher, microwave, 4 hobs, fridge, coffee maker, toaster and kettle
Living room with pull out bed
1 bedroom with a double bed 140x190
1 cabin with a single bed
1 bathroom with bath tube and separate toilet
Balcony
---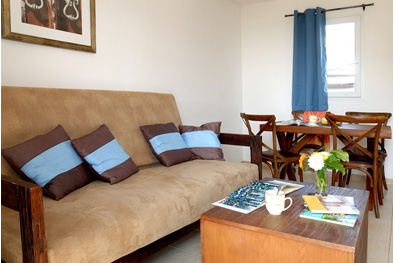 1 bedroom + cabin apartment, sleep 6 (38m²)
Dining area with dishwasher, microwave, 4 hobs, fridge, coffee maker, toaster and kettle
Living room with sofa bed for 2 people
1 bedroom with a single bed and bunk beds 80cm
1 cabin with a single bed
1 shower room with toilet (disabled people access)
Terrace
---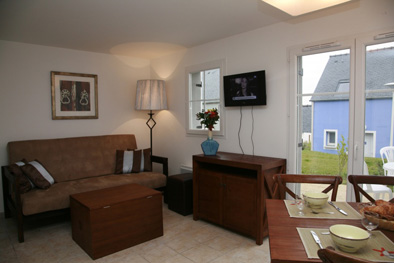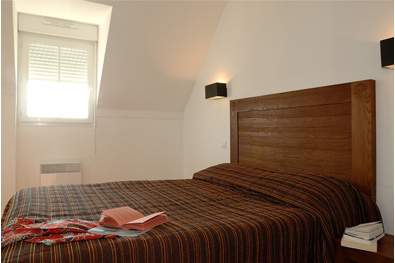 1 bedroom Duplex House, sleep 4 (30 m²)
Dining area with dishwasher, microwave, 4 hobs, fridge, coffee maker, toaster and kettle
Living room with pull out bed
1 bedroom with a double bed (2 single beds pushed together)
1 bathroom (accessible from the bedroom) and separate toilet on the ground floor
Terrace
---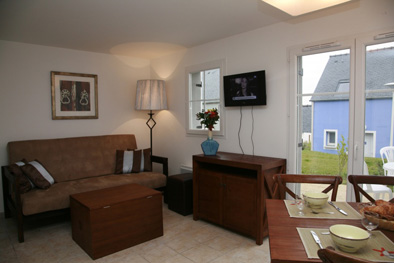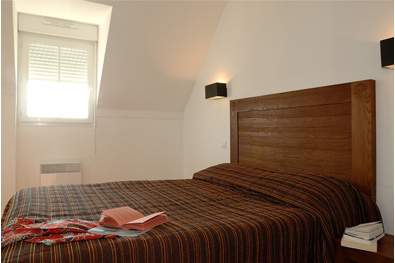 2 bedrooms Duplex House, sleep 6 (40 m²)
Dining area with dishwasher, microwave, 4 hobs, fridge, coffee maker, toaster and kettle
Living room with a sofa bed for 2 people
2 bedrooms with 1 double bed (2 single beds pushed together) or 2 single beds (separated)
1 bathroom with bath tube
1 shower room with toilet
Terrace
Bike storage room for 1 or 2 bikes